The Advisor, March 2023
March 7, 2023
What's New at GPW
Spring is just around the corner, and we know that probably means things are getting busy. Whether it's youth sports, tax season, or spring break plans, it seems like warmer weather brings more "To-Do's." Be sure to schedule some time to review your finances, though. A good budget "spring-clean" might free up some cash to add to your retirement account or rainy-day fund.
In this month's issue of The Advisor, we look at women in finance, including tips for how to take control of your financial future and an excerpt from the Wichita Business Journal on our very own Director of Client Operations – Marissa. If you need some recommendations for reading material, you can also see what we're reading or listening to around the office!
Jeff Wetta, RPS and Dustin Jackson, CFP® RICP
Managing Partners
GoalVest Portfolio Update
The stock market is off to a solid start in 2023, although it has pulled back from February highs. As of March 1st, equities are up 3.6% year-to-date. Returns on low-risk fixed income are now negative year-to-date following upward revisions to interest rate expectations (the Barclays AGG is down 0.43%).
Economic data remains solid – consumer spending is strong, especially on services according to last week's service spending indicators. While this is positive for the economy and company earnings, it's also inflationary.
The direction and magnitude of changes in inflation continue drive the markets. The higher-than-expected inflation and increase in interest rate expectations in the futures market last week resulted in the S&P 500 trading slightly lower. The Fed's preferred Personal Consumption Expenditures (PCE) measure of inflation came in at 4.7% year-over-year, ahead of its 4.3% expectation. Additionally, the February release of the CPI at 6.4% came in ahead of expectations. Key drivers of these rates were shelter, services, and energy.
Looking forward, most leading indicators suggest an economic slowdown at some point over the next year. The range of potential outcomes is wide, but we believe that a relatively orderly economic slowdown is most likely.
We are confident our portfolios are well-positioned for an environment characterized by higher inflation. Our fixed income portfolio is less sensitive to interest rate changes because we are overweight structured yield notes (which are a strong driver of return) and short duration treasuries. Overall, our positioning is balanced with a focus on high-quality companies that can demonstrate pricing power to mitigate the impact of inflation. We continue to take a prudent approach towards capital management and will be ready to add more meaningful risk as we gain conviction that inflation is heading closer to the Fed's target range.
Sevasti Balafas, CFA, CPWA®
CEO & Founder
GoalVest Advisory
Source: YCharts, BlackRock, JP Morgan Asset Management, Invesco
Tips for Taking Control of your Finances
1) Budget. Spend. Invest.
First things first – set your budget. Creating a budget allows you to understand the full scope of your expenses and where some "extra" cash might be located. Ultimately, there are two options for your "extra" cash: 1) Spend a portion on that trip you've been wanting to take, or 2) invest those dollars. After setting aside your emergency savings, invest the remaining dollars. If you have a retirement plan account (401(k), 403(b), IRA, Simple IRA, etc.), remember to maximize your retirement savings by maxing out your plan contributions each year. For 2023, the 401(k) and 403(b) maximum is $22,500 + $6,500 for those over age 50.
2) Keep Good Debt. Eliminate Bad Debt.
As you're creating your budget, assess your debt. Debt can be an extremely useful and efficient tool in your overall financial success. Consider retaining your low-interest loans (i.e., car or home) and not paying these off early. Instead, use the extra cash that would have gone towards paying down the low-interest loans to invest and take advantage of future buying power. Likewise, don't forget to explore business loans to expand your business interests or to start a new business that you've been longing for. More importantly, eliminate bad debt – paying off credit card debt that often has 20% + interest rates not only reduces your debt, but can also increase your credit score, making it easier for you to purchase new assets (home, car, business loan, etc.).
3) Construct Goals.
You may have already started to develop your goals throughout these first two steps. But before outlining the strategies to achieve these goals, make sure you understand them fully. When do you want to retire? Where do you want to retire? Do you want to support your family in higher education? Are there tax, economical concerns, or liabilities that you want to reduce? Is there a specific organization that you want to gift to?
4) Take Advantage. Seek Advice.
Once you've tackled the first three steps, take advantage of the strategies and tools available to you. For example, you can achieve your charitable goals by giving to your church or volunteer organization, and receive tax benefits as a result. Or perhaps you want to take advantage of Roth conversions to help reduce your retirement income taxes and create tax-free income. Another option to explore is taking out a life insurance policy that can not only be used as income replacement for heirs at your passing, but can also assist you in your estate, charitable, or business succession goals. Developing and implementing any strategy requires time and energy.
Let us help you by contacting us to discuss these strategies further. That way you can take control of your finances today.
WBJ: Top Young Professional in Financial Services, Marissa Pennington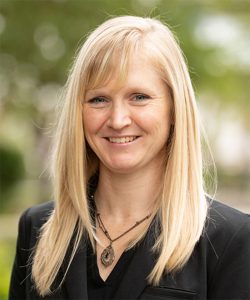 Marissa was recently recognized as one of the top Young Professionals in Financial Services by the Wichita Business Journal. She was interviewed by WBJ and provided great insight into her day-to-day responsibilities:
What do you do in your role?
I assist our CCO to ensure that our firm remains compliant. I also help develop and implement many of our back-office processes. Another large part of my role is helping onboard new clients.
How did you get involved in financial services?
I was recruited by a local firm about 10 years ago and found that the industry fit well with my strengths and personality.
Around The Office
Are you looking for a good book or podcast?
Here's what we are listening to and reading around the Gentry office:
Dustin – "The Way I Heard It with Mike Rowe" Podcast, "Five Presidents" by Clint Hill
Jerald – "What Got You Here, Won't Get You There" by Marshall Goldsmith
Maria – "3 Martini Lunch" Podcast or "What's News" Podcast by The Wall Street Journal
Brittany – "How to Money" Podcast, "A Year in Flowers" by Floret Farms