You no longer need to be ultra-wealthy to afford ultra-exclusive advisory services. As a virtual family office (VFO), we mirror the professional approach and comprehensive knowledge of a single-family office. Is a VFO for you? It depends on the complexity of your financial situation, your desires and your needs. We can help you decide.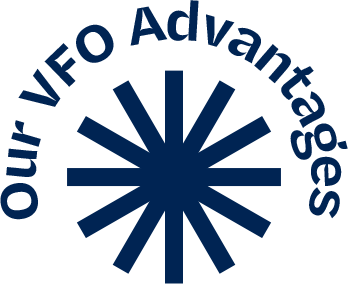 Professional support
Along with trusted partners, you receive the support of professionals who specialize in key areas of wealth management.
Managing professional relationships
Income and tax planning
Marital and family business concerns
Business succession planning
Estate planning
Charitable and gift planning
Special projects
Adoptions
Home construction
Buying or selling a business
Exclusive services
Virtual family offices provide access to the same cost-effective wealth management solutions available to the wealthiest of families.
Company stock-option analysis
Pre-IPO access
Personal financial statements
Asset protection planning
Portfolio stress tests
Business stress tests
Business valuations
1031 exchange services
Concierge medicine solutions
Personal and family security
Annual tax and legal strategy meeting
Tailored solutions
To help you optimize your financial world, we synchronize financial solutions according to your family's unique needs and desires.
Private banking
Custom lending solutions
Securities-based lending
Discretionary investment accounts
Comprehensive financial planning
Portfolio analysis and optimization
Tax loss harvesting
Private equity
Alternative investments
Charitable tax planning
We work with trusted partners to serve you
1
Our process begins with a deep discovery of your family's financial needs. We go beyond the numbers to understand the lifestyle you've created for yourself.
2
As your family office, we are your financial concierge. We take the time to forge a relationship, establish trust and build rapport.
3
We explain concepts in your language. It's important that you clearly understand your options so you can make informed decisions.
Peace of mind starts here
No matter who you are, achieving significant wealth naturally comes with elevated risks and financial complexities. Let's identify and overcome them.