Every investment strategy is built around key elements of your financial profile: the goals you want to reach, your timeline to achieve them, your level of risk tolerance, tax considerations and more. We offer investment strategies designed to meet your goals on time and build on your retirement legacy.
Our Process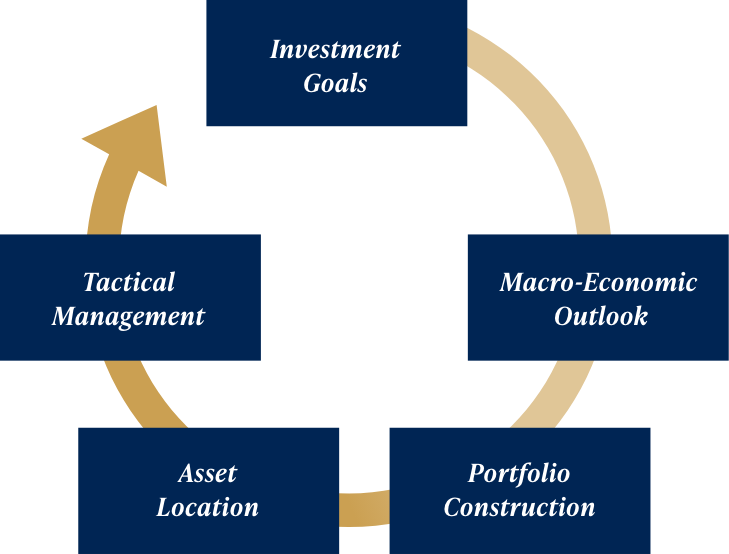 Creating Value
Financial Planning

Aligning your goals, assets, time-horizon, and risk tolerance.

Tax Alpha

Active tax-managed investing aimed at minimizing tax drag and maximizing after-tax wealth.

Rebalancing

Systematically directing investor cash flow and reallocating assets to stay goal-aligned.

Behavioral Coaching

Providing discipline, guidance, and alignment on your investments.

Cost-Effective Strategies

Focus on liquidation and withdrawal strategies that minimizes expenses, trading costs, and taxes.
Peace of mind starts here
No matter who you are, achieving significant wealth naturally comes with elevated risks and financial complexities. Let's identify and overcome them.