The Advisor, January 2023
January 11, 2023
What's New at GPW
Happy New Year!
We hope you enjoyed the holiday season, surrounded by friends and family. As you look towards your goals for this year, we encourage you to take a different approach to the traditional "New Year's Resolution" and focus instead on a one-word summary of what you'd like this year to bring, for example: "Growth", "Peace", or "Purpose". By expanding your idea of resolution, you can apply it to multiple facets of your life, whether personal, professional, or financial.
We are excited to announce that we have chosen "Growth" as one of our New Year's resolutions! In this issue of The Advisor, you'll find that our team is growing; please join us in welcoming our new Director of Virtual Family Office: Jerald Betts. We will also be hosting our 2023 Economic Outlook in the coming weeks. Join us as we dive into our 2023 market expectations and advance our client-focused wealth management services.
We hope that 2023 brings you peace, health, and prosperity!
Welcome to our Team – Jerald Betts, CPA, CGMA®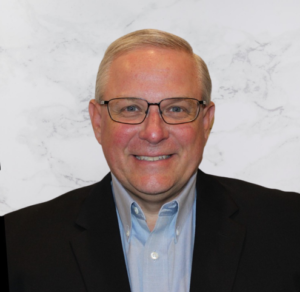 We are excited to announce the expansion of our Virtual Family Office with the addition of advisor Jerald Betts CPA, CGMA®.
Jerald has over 30 years of experience in the financial services industry to include accounting, tax, estate planning, and strategic business planning. He will be joining the Gentry Team as our Director of Virtual Family Office: an exclusive service that provides professional support and tailored solutions to help optimize your wealth.
A Virtual Family Office (VFO) consists of a team of professionals who collaborate to provide a holistic estate, tax, and wealth management experience. By coordinating with accountants, attorneys, business consultants, and other professionals, a VFO can create an efficient and structured process to identify the strategies and tools needed to manage your family's wealth. At Gentry Private Wealth, we combine professional support and exclusive services to create a tailored solution to achieve your family's needs and goals.
GoalVest Portfolio Update
The S&P 500 closed 2022 down 18.2% after the toughest year this century for stocks and bonds combined. November's inflation rate of 7.1% was well above the Fed.'s 2% target, however the gradual slowdown in inflation is a positive development. Value stocks performed better than growth stocks in 2022, while short duration bonds outperformed longer duration bonds. Throughout the year interest rates rose sharply but corporate profits were solid, driven by a relatively strong consumer. The labor market also held tight, leading to higher wages and inflation in the services industry.
We expect inflation, interest rates, and corporate profits will be the main influencers in 2023. Regarding interest rates, we anticipate they will continue to rise, but at a slower pace than they did in 2022. The Fed.'s first meeting on January 31st will provide more insight on this matter.
The most sensible strategy in our view is to remain invested with defensive tilts and hedges in place. We are holding our high-quality core and high-quality yield investments for the long term, and our tactical positioning will be data dependent as we move through the year. This is because an equity market rally is entirely possible during the second half of 2023, and we want to be prepared to pivot our positioning as appropriate. Regarding fixed income, we are overweight short duration fixed income as we expect the Fed to continue to increase interest rates, even though the 10-year Minus 2-Year Yield Curve continues to be inverted, indicating short-term rates are higher than long-term rates. We are gradually becoming more active with longer duration treasuries, though, because we believe there will be a significant opportunity in this market when the Fed. pauses their rate hikes.
To summarize, we continue to focus on risk-adjusted, inflation-adjusted returns and are ready to adjust our positioning as needed as we enter this new year.
Sevasti Balafas, CFA, CPWA®
CEO & Founder
GoalVest Advisory
Source: YCharts, BlackRock, JP Morgan Asset Management, Invesco